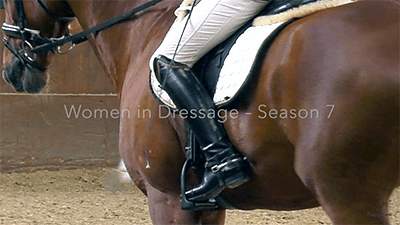 Women in Dressage – Season 7 (Full-HD), 78min
Our Women in Dressage riding videos are filmed and edited with a unique feel and attention to details.
100% pure female dressage riding with no fillers or dead angles at all,  also including some ultra-fluid slow motion here and there and loss-free zooms in breathtaking angles. Includes riding scenes taken at the behind the scenes warming-up area as well.

100% original sound (sometimes muted for privacy reasons).

No comparison to anything anywhere else available on the web or on TV.
Full-HD Video
Riding skills: expert
Duration: 78:06 min.
Size: 4.00 GB
Frame: 1920x1080
Filetype: mp4
No refunds for digital downloads.