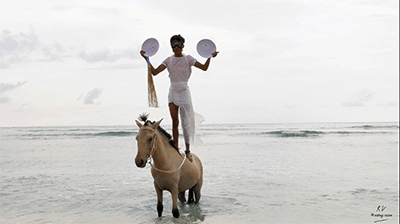 The Unknown Unknown (4K), 18min
This video consists of two videos: "Plates" and "Rope". Both are part of the art installation "The Unknown Unknown". They both feature Dodik and his pony in carefully crafted poetic scenes which leave much open to your own imagination.
In the installation's setting, the two videos are played on separate monitors, in infinite loop and without sound.
On your screen, you can watch them with any sound or music you like. The ultra-smooth slow-motion is the same as in the installation.
4K Ultra-HD Video, native 50fps
Riding skills: expert
Duration: 18:15 min.
Size: 2.3 GB
Frame: 3840 × 2160
Filetype: mp4
Sound: waves
No refunds for digital downloads.