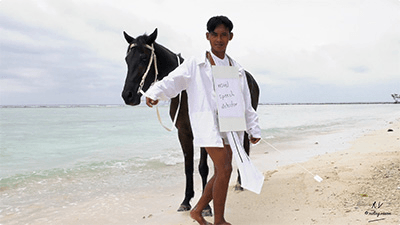 Novel Speech Detector (4K), 18min
Speech is a riddle and comes in many forms. There is the visual speech of youth's gestures and facial expressions. This is what happens when Rikki rides in a special white outfit with ridiculously large spurs (500mm / 20" neck length) on his dark bay stallion.
4K Ultra-HD Video
Riding skills: expert
Duration: 18:14 min.
Size: 2.3 GB
Frame: 3840x2160
Filetype: mp4
No refunds for digital downloads.