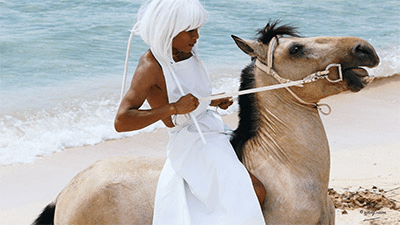 🌶️ Dodik (in fem-boy drag) – Wig & Whip (4K), 11min
Dodik will seduce you with his unique blend of femboy drag and strong, hands-on riding! In one half of the video he is riding in a butcher apron (white latex), in the other part he is shirtless. Throughout the entire video, he is wearing a white wig, white wellingtons (butcher boots), white shorts  and white whip. Together with his small pony, he is like from an unheard of fairy tale. Original sound 4K Ultra-HD Video
Riding skills: expert
Duration: 11:10 min.
Size: 1.69 GB
Frame: 3840x2160
Filetype: mp4
No refunds for digital downloads.