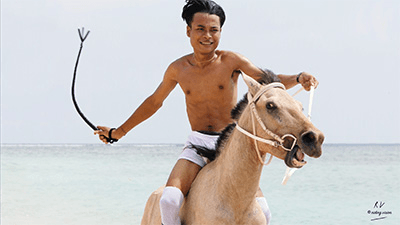 🌶️ Dodik – Bavarian Socks (4K), 11min
Dodik wearing Bavarian socks with custom built, oversized spurs and a bullwhip from the fetish shop, riding down the beach like a pro jockey. Can it get any more cross-cultural than that? Watch this video and judge by yourself!
4K Ultra-HD Video
Riding skills: expert
Duration: 11:07 min.
Size: 1.4 GB
Frame: 3840x2160
Filetype: mp4
No refunds for digital downloads.