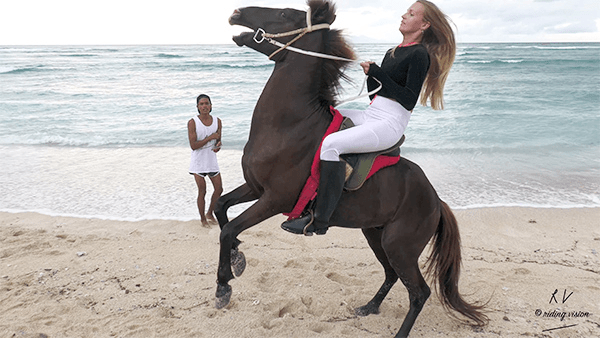 NEW 💯 October 2023! 🌶️ Astrid #5 (4K), 12min
Astrid #5

In this new episode, Astrid becomes even more confident with her favorite move at our pristine tropical beach setting – making her horse rear up! 
With saddle in silky jodhpurs and riding boots
All videos with Astrid are original sound.


4K Ultra-HD Video, original sound
Riding skills: medium
Duration: 11:40 min.
Size: 1.49 GB
Frame: 3840x2160
Filetype: mp4
No refunds for digital downloads.