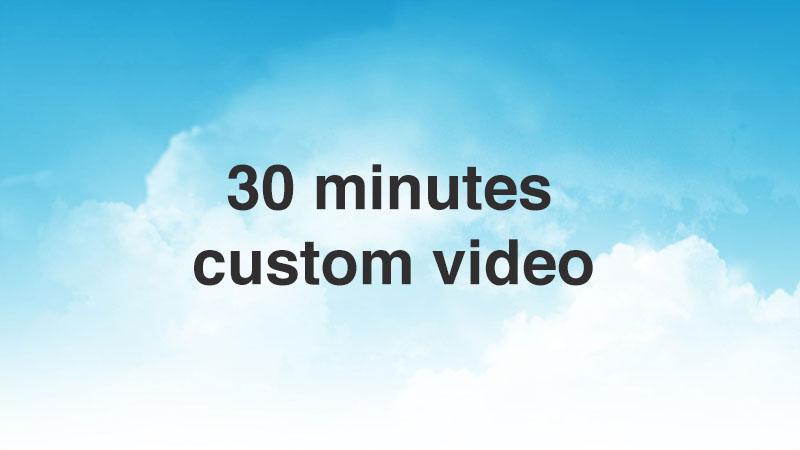 30 Minutes Custom Video
30 

minutes

 

custom riding video in 4K resolution


Before ordering, please read carefully the details below, which are part of the buying contract:


General
One rider with one outfit of your choice for the entire video. You can also decide if pony or horse, and with or without saddle. Our basic settings are beaches in South-East Asia. It should not take longer than 10 minutes for the rider and horse to dress up /get ready.
Current delivery time for a video
On request.
No refunds policy


As on all our digital goods, your orders and payments for custom videos are final, and we offer no refunds, regardless of how much you like the final video (although we do our best to meet your expectations as good as we can).
Double riding
Double fee and only on full-size horses. 
Video with a particular model
We don't offer that, sorry. 
On request. Costs for these and their transport to the shooting location are not included and charged extra.
Please don't send us any clothes or props.
We prefer to buy or manufacture them all by ourselves. Ask for our offer.
Copyright
Copyright still remains ours. You will get exclusive access to the video at least 6 month before its possible general release on our platform.
We reserve the right to refuse making videos which might put the horse or the rider at any risk or harm.